Bachelor of Science –

Management
FAST FACTS

2 Years
to complete your degree


15:1
student to faculty ratio

95.4%
career outcomes rate

100% Online
career-focused curriculum
You have natural leadership skills. You're organized. You have goals. You know how to motivate others to get from here all the way to there. These are good, useful management talents—don't let them go to waste. Learn what it takes to hone your leadership and organizational fundamentals into business skills and a management career.
The best way to pursue your management career is a best-in-class management program from a top-shelf educator such as the online program for a Bachelor of Science in Business Administration – Management from Johnson & Wales University.
There is no better time to pursue a career in business management than right now. According to the Bureau of Labor Statistics, career opportunities in the business and financial world are set to grow by five percent over the next decade. Management professionals trained with real-world problem-solving, decision-making business skills are more in demand now than ever. This online bachelor's degree is the perfect management program to get your business career heading in the right direction.
When you pursue a bachelor's degree through a management program from JWU, you'll be well-prepared to take the next step in your business career. We can help you develop business management skills through courses that include such topics as strategic planning, SWOT analysis, business ethics, information technology, development of human capital, supply chain management, and more. Plus, when you choose this program, our faculty advisors will help you design a path to degree completion that matches your goals in management.
Ready to take the next step? Start your application today.
This program is offered in collaboration with JWU's College of Business.
WHAT YOU'LL LEARN
This online bachelor's degree in business administration, with its focus on management fundamentals, offers a deeper and more career-relevant understanding of all the essentials involved in being an effective business leader. Coursework for this management program covers the gamut of professional management and business skills.
In addition to honing business communication, decision-making and problem-solving skills in traditional management classes, you'll expand your understanding of functional areas ranging from HR to finance to brand marketing. This online program is designed to give you the management and business skills you need to lead at every level and in every industry. Upon completion of this bachelor's degree program, graduates are expected to:
Apply the major concepts, skills and values of business administration.
Communicate effectively to diverse audiences, purposes and situations through a variety of professional methods within business administration.
Use decision-support tools to resolve contemporary business issues using ethical business practices.
Apply strategies to effectively manage teams.
WHY EARN YOUR MANAGEMENT DEGREE ONLINE WITH JWU?
Benefit from our convenient online format, designed to fit your schedule
Take advantage of four convenient start dates that allow you to begin when you are ready
Participate in experiential education, which gives you real-world exposure
Learn from faculty who are industry experts with years of professional experience
Prepare for a variety of business management and leadership careers in various environments
Graduates are prepared for professional business management positions in disciplines such as operations, human resources, finance and information technology. Graduates may also pursue entrepreneurial paths or careers in for-profit, nonprofit and government settings.
Course Highlights
While pursuing your management bachelor's degree, you'll take major courses like:
Operations and Supply Chain Management
Human Resource Management
Organizational Behavior
Managerial Technology
Strategic Management
And more
*Some courses may be 16 weeks long.
What Can You Do With This Degree?
Want to explore careers in this field? Through Lightcast's Career Coach tool, you can browse careers by degree program and get research-backed information on various industries. You can also take an in-depth assessment to determine career suggestions based on your personal interests. For more information about Management careers, click the Career Coach button below.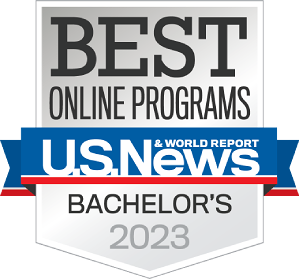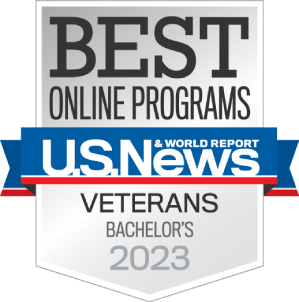 Career Coach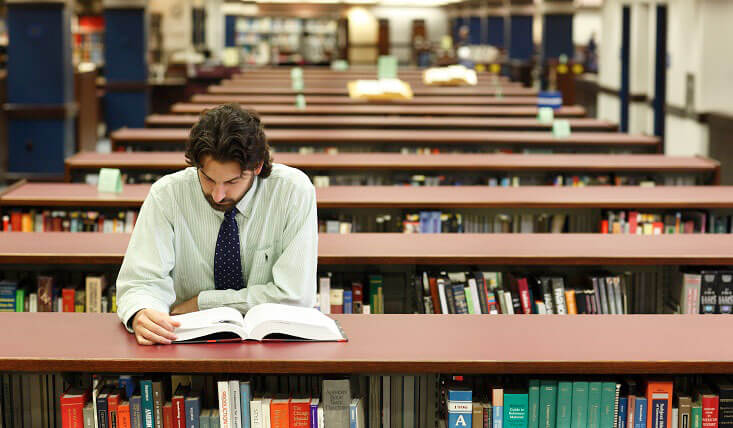 CONTINUE TO CAREER COACH
You are now leaving Johnson & Wales' (JWU) site and going to a site not operated by us. We are not responsible for the content or availability of any site other than our own.The information provided on the site is provided by Lightcast. Lightcast has indicated to us the information provided is fair and reasonable. We do not make any representations or warranties, nor do we accept liability or responsibility, as to the accuracy or use of the information. Additional links may also be provided, including those relating to employment opportunities.
You are responsible for performing due diligence, such as ensuring the listings are for actual jobs and that your private and personal information are protected, when using or relying on information from any site.