Bachelor of Science –

Hospitality Management
FAST FACTS

4 Years
to complete your degree


15:1
student to faculty ratio

95.4%
career outcomes rate

100% Online
career-focused curriculum
When you think of hospitality, visions of traveling to exotic new locations, indulging in the local culinary scene, and friendly resort staff catering to your needs come to mind. When it comes to hospitality management, companies think of Johnson & Wales University. Whether you're looking to take your hospitality career to the next level or seeking to break into this exciting industry, look no further than our BS Hospitality Management program, which combines learning fundamental business concepts with the option of allowing you to shape your degree to prepare you for the career you want.
Designed for current and aspiring hospitality professionals, we allow our students the flexibility to tailor their coursework to the hospitality career path they desire. You'll begin your degree program with coursework that lays the framework for understanding the business side of the hospitality industry, while also gaining a well-rounded education with arts & sciences courses that complement your studies.
After developing a solid business and management foundation, mold your degree to your desire by selecting from a number of electives that fit your desired career path, or choose one of three optional specializations in Food & Beverage Management, Hotel & Resort Management, and Sustainable Tourism. If you decide to you want actual hands-on experience at an actual resort, feel free to take advantage of an optional College of Hospitality Management Internship, or obtain a global view of hospitality at the international level with a potential Study Abroad program. We give you the tools to customize your degree program to the level that you want.
At Johnson & Wales University, we know hospitality, with over 50 years of experience developing leaders in the industry and a reputation for excellence among employers, with a network of industry connections including Marriott, Aramark, and Wyndham Hotels & Resorts (just to name a few). As an institution focused on continuously responding to changes in the industry, we give our students applicable knowledge to meet the ever-changing needs in the hospitality sector, giving our students relevant expertise in this dynamic field.
Ready to take the next step? Start your application today.
This program is offered in collaboration with JWU's College of Hospitality Management.
Hospitality management specializations
Food and Beverage Management
Whether running a bar, restaurant, or hotel, a key component to your customers' satisfaction involves developing a carefully curated dining experience that aligns with their expectations. The Food and Beverage Management specialization (15 credits) gives students the proficiency needed to manage the behind-the-scenes aspects involved in dining operations, including budgeting, inventory, and personnel oversight.
With courses including food service operations, front of the house operations management, and more, you'll gain the knowledge to successfully manage your staff and build a cost-effective food and cocktail menu while giving your guests an enjoyable experience they'll want to return to.
Hotel and Resorts Management
The Hotel and Resorts specialization (15 credits) lays the foundation for students aspiring to a management-level career path within the hospitality industry. Whether you seek to manage operations at a hotel or resort, run a boutique hotel or bed-and-breakfast, or oversee a hospitality chain at the corporate level, this hotel and resort management degree specialization will give you the career insight and knowledge you need to succeed.
Learn from respected and connected experts, who understand and teach the many facets of the field. From studying courses centered around revenue management, international hotel development, hotel asset management, and more, graduates will be well-versed in the industry and professionally prepared to excel in their careers.
Sustainable Tourism
With sustainability becoming an ever-important mantra within society, it is becoming increasingly critical for the tourism industry to develop best practices that allow travelers to enjoy the experiences at their destination with a clear conscience of how their presence impacts the environment. Our Sustainability Tourism specialization (15 credits) gives you the foundation to develop mindful decision-making that balances the needs of the globally-conscious traveler with the effect their travel has on the local environment and economy.
With this specialization focusing on tourism and hospitality management, you'll study courses around food culture and tourism, international policies, tour management operations, and more, giving you the know-how to give your guests an ethically responsible and enjoyable visit.
WHAT YOU'LL LEARN
Upon completion of the program, graduates are expected to:
Apply the major concepts, skills and values of the food service management profession to address industry problems both locally and globally.
Communicate effectively to diverse audiences, purposes and situations in food service operations.
Use decision-support tools and technology to solve problems and facilitate organizational processes within the food service operation.
Comprehend and apply industry specific operational standards.
Analyze and interpret pertinent information when making decisions within food service operations.
WHY EARN YOUR ONLINE HOSPITALITY MANAGEMENT DEGREE WITH JWU?
Benefit from our convenient online format, designed to fit your schedule
Participate in experiential education, which gives you real-world exposure
Learn from faculty who are industry experts with years of professional experience
Benefit from our global network of hospitality industry connections
Prepare for a variety of management and leadership careers in hospitality
Course Highlights
As a student in this program, you'll take courses like:
Menu Planning & Cost Control
Hospitality Strategic Design and Execution
Hospitality Sales and Meeting Management
Leading Service Excellence in the Hospitality Industry
New Media Literacy in Sports, Entertainment and Event Management
Dynamics of Tourism and Sustainability
*Some courses may be 16 weeks long.
View complete course information for the program.
Show that you're ready to take your career to the next level. Fill out the form on this page, and our admissions representatives will reach out with more information.
WHAT CAN YOU DO WITH A HOSPITALITY DEGREE?
Want to explore careers in this field? Through Lightcast's Career Coach tool, you can browse careers by degree program and get research-backed information on various industries. You can also take an in-depth assessment to determine career suggestions based on your personal interests.
FOCUS YOUR STUDIES WITH A MINOR
To complement their degree programs, students may declare a minor in Human Resource Management.

Be sure to ask us how you can incorporate an HR minor into your studies!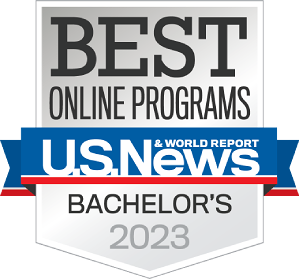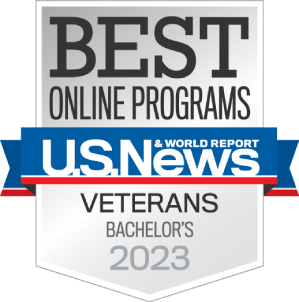 Career Coach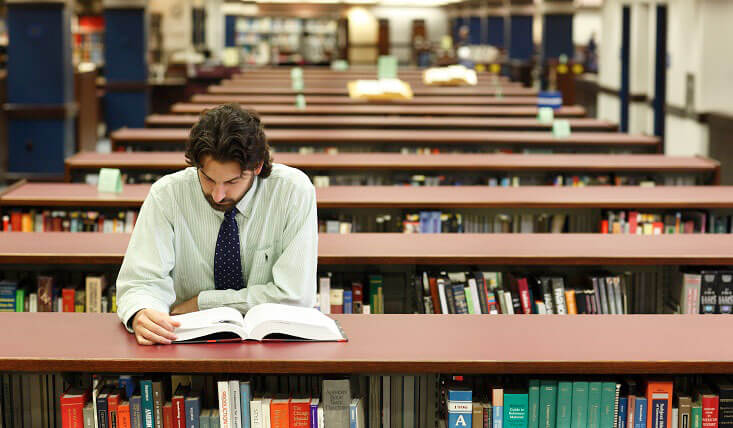 CONTINUE TO CAREER COACH
You are now leaving Johnson & Wales' (JWU) site and going to a site not operated by us. We are not responsible for the content or availability of any site other than our own.The information provided on the site is provided by Lightcast. Lightcast has indicated to us the information provided is fair and reasonable. We do not make any representations or warranties, nor do we accept liability or responsibility, as to the accuracy or use of the information. Additional links may also be provided, including those relating to employment opportunities.
You are responsible for performing due diligence, such as ensuring the listings are for actual jobs and that your private and personal information are protected, when using or relying on information from any site.